Client Profile: 23 Credit Cards Almost Cost Diane Her Marriage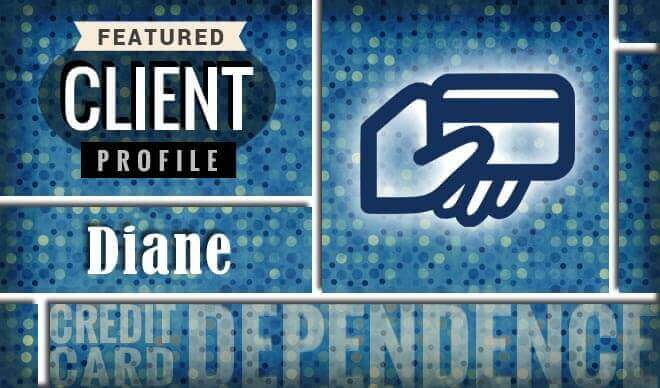 When living in Houston eight years ago, Diane Kelly remembers the credit card offers flooding her mailbox …
Each time an offer came in the mail, I would sign up for the card. My husband was furious with me. But I didn't care, I guess. The cards were just too easy to get, and I enjoyed shopping for myself and my kids.
Unfortunately, her shopping binges led to $18,000 in credit card debt – and one angry husband…
"My husband and I would yell at each other over this debt," she says. "He even separated our expenses. He opened his own bank account because he didn't want to be associated with my out-of-control spending.
Diane tried to switch her balance to new cards, but nothing seemed to work. Things began to unravel…
"It was like my life was placed on hold," she says. "The interest rates on the cards were up to 26 percent. I made the minimum payments, but that didn't help. I was paralyzed."
Then she started to notice TV commercials for Consolidated Credit…
"I was determined to save my marriage and get out of debt," Diane says. "I told my friends and some family members that I was going to use Consolidated Credit, but they were skeptical. They thought Consolidated would rip me off."
Instead of listening to all the negative talk, Diane called Consolidated and let her credit counselor consolidate her debt and create a one-monthly-payment plan…
"I put all my trust in Consolidated that day I called five years ago," she recalls. "I had nowhere else to turn. I messed up, and I wanted to pay off the debt – and Consolidated didn't let me down. They inspired me each time I called to talk."
Diane was hoping to retire from her customer service job but couldn't until she paid off all her debt. It was tough, but that day finally came after a steady battle.
"I worked at my job for 29 years," Diane says. "And when I knew my debt was paid, I stood up at my desk and said "?I paid my debt. I can retire!' It was one of the happiest days of my life."
And now at age 55 and debt free, Diane is still happily married to her husband of 28 years…
"He doubted me when I told him I was going to pay off my debt, but he stuck with me," she says. "Mostly everyone doubted me, but I wasn't going to give up. I believed in my heart that I would get it done."
Diane did get it done, thanks to her belief in herself and Consolidated Credit.
Is Your Marriage Suffering Because of Credit Card Debt?
Money problems are one of the leading causes of divorce. If you want help getting control of your credit card debt contact our certified credit counseling service. Or call today at 1-888-294-3130 to get the help you need. You can also take the first step online now by completing a request for a Free Debt Analysis.