Client Profile: Nine Cars in Two Years Cost Kamal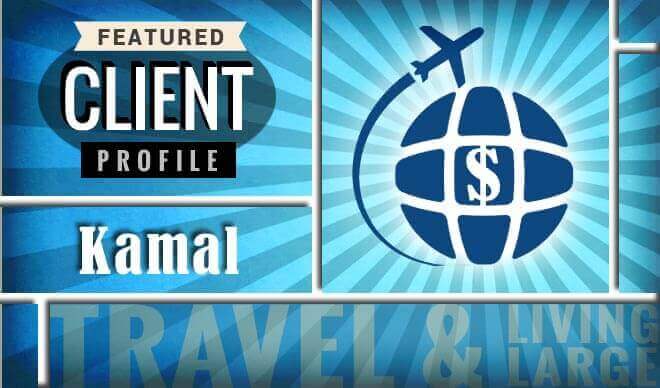 From 2002 to 2004, Kamal Mirchandani didn't think twice about trading in a new car for another new car every few months. The Atlanta resident was in his early 20s and enjoying the party…
"Almost every time Infiniti or Acura introduced a new model, I would go get one. I would trade the old one in and put the down payment on the new car on my credit card."
The young Kamal didn't reserve his reckless spending for cars…
"I went to the mall almost every day and bought clothes and other stuff I really didn't need," Kamal says. "I also went out to eat all the time – and I didn't go to McDonalds. I went to more expensive places and used my credit cards to pay."
Kamal didn't go out to these restaurants alone. He treated his friends…
"I would take a bunch out for dinner and drinks," he says. "They'd order all kinds of expensive food and drinks, and I would pay the bill with one of my cards."
But the end of the month came quickly, and Kamal soon realized that he couldn't afford his bills. But that didn't stop him from getting more cards and maxing them out, too.
"I owned 15 cards at one time," remembers Kamal. "My interest rates were between 22 percent and 29 percent because I was only making minimum payments – and at times, missing some payments."
That's when the nasty phone calls started…
"The collection people would call and ask me why I was only making minimum payments, or why I missed a payment," Kamal says. "They asked me what my plan was, and I didn't have one, I didn't have any answers for them, so they would raise my interest rates and penalize me."
By 2005, Kamal realized he needed help. After a few more months, a friend told Kamal about Consolidated Credit, and in 2006 he made the call…
"I called Consolidated Credit and they consolidated my credit card bills to one payment and cut my interest rates down to 2 percent to 5 percent," says Kamal. "During the early years of paying off my debt I paid $900 a month to Consolidated Credit. But as time went on my monthly payments were reduced."
Six years later and $35,000 in debt paid off, Kamal is proud of his accomplishment.
"I wanted to keep my dignity, I didn't want to go bankrupt," Kamal says. "Consolidated Credit helped me, and while I maintained the discipline it takes to pay off such overwhelming debt Consolidated pushed me along. They were always there for me when I needed them."
So what kind of car does Kamal drive now, 11 years after he started his spending spree?
"I drive a used 2006 Honda Accord," says Kamal. And he adds proudly, "It's also paid for."
Is the Party Life Putting You in Debt?
If you think it's time to end the party and start paying off your debt like millions of others, get the help of a certified credit counseling service today. Consolidated Credit is there for you, call us at 1-888-294-3130 or take the first step online now by completing a request for a Free Debt Analysis.