Client Profile: Donna G.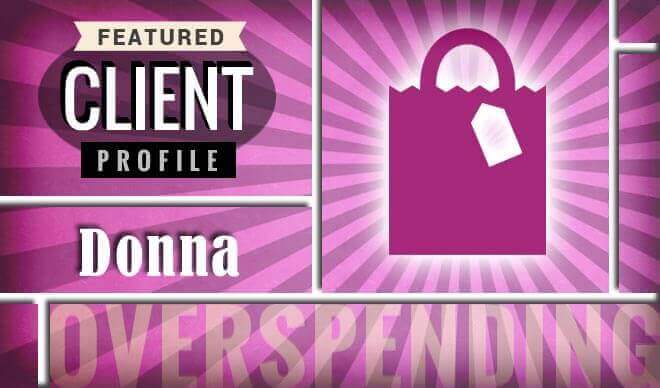 Ask Donna G. how she got into debt, and she'll give you a two-word answer: "Stupid stuff."
"Stupid stuff is all I can say I was spending on," she says. "I wish to God I had never let these credit card companies talk me into getting these cards because it was horrible, horrible."
But Donna is debt free and has turned her horrible situation into a positive?
"Upon making my final payment, I said, ?Hallelujah, praise the Lord, Amen!' Every time I called Consolidated Credit, I didn't have to stay on hold for 30 minutes like other places. The staff is very friendly, and if I had a question or a problem, they were very informative. Consolidated Credit is wonderful, and I would recommend it to anyone going through a debt crisis."
How did Donna celebrate her freedom from debt? Very simply?
"My husband and I went out and had a nice dinner."
Then she laid down the law to her husband?
"I banned my husband from spending the kind of money he thought he had to spend on our grown children," she says. "They're grownups now and we don't need to spend a $1,000 on Christmas. That's outrageous."
Would she have done anything differently?
"If I could do anything differently, I would only get one card for emergencies and never ever get more than one," she says. "I don't know whether or not you can, but I would set the limit to where it could not be raised any higher."
Like Donna, do you have nothing to show for your swiping?
Don't let credit card debt drive you to the point where you're spending so much so that you can't keep track of what you're spending on. Credit card spending is big business here in the US and consumers have taken this buy now pay later to a whole other level. In fact, Transunion reports that the average credit card debt per borrower is currently $5,325. The average credit card debt per U.S. household is $15,270 reports nerdwallet. In addition, creditcards.com says the average APR on credit cards with a balance on it is 13.11 percent.
Still, it's never too late to stop and take stock of your spending. If you need help developing a solid financial plan, call 1-888-294-3130, our certified credit counselors are standing by to help you. You may also request a free Debt & Budget Analysis online.